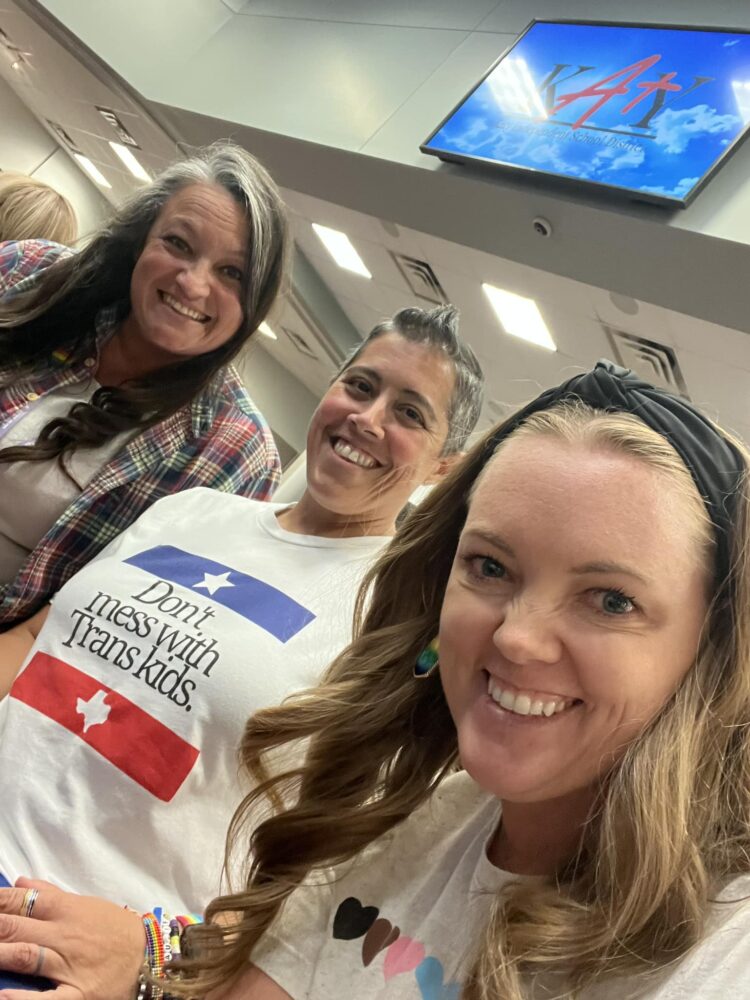 At a time when LGBTQ+ residents of Katy might feel unheard or unwelcome, a newly formed organization wants them to feel valued and supported and has scheduled a series of events to celebrate them.
The public school district serving the burgeoning suburb west of Houston has taken steps in recent years to squash discussions about gender identity and limit information and resources that could be useful to its queer and transgender students. Katy ISD implemented internet filters on its school networks in 2021 that prevented students from accessing websites such as the one for the Trevor Project, a nonprofit dedicated to preventing suicide among LGBTQ+ youth, and district trustees recently adopted a gender fluidity policy that, among other things, prohibits educators from broaching gender identity issues with students and requires them to notify parents or guardians if a student professes to be transgender or asks to use a pronoun that does not align with their gender at birth.
The board members for Katy Pride LGTBQ Inc., which became a registered nonprofit in late June, were among those to speak out against the new policy at Katy ISD school board meetings. Organization president Amanda Rose said the policy contributes to a longstanding "gap" in resources and advocacy for LGBTQ+ residents of Katy and the surrounding area, which is where Katy Pride and its upcoming events come in.
"They need to know they're supported," Rose said. "We need to do this for our community."
MORE: Adam Zuvanich discusses this story on Houston Matters
Katy Pride and First Christian Church Katy, an open and affirming congregation, are teaming up to host the inaugural "Katy Pride" celebration in October. A ticketed kickoff event is scheduled for 6-8 p.m. Oct. 12 at local restaurant and wine bar Postino Cinco Ranch, and on Oct. 14 the church will host a free family-friendly, festival-type event from 11 a.m.-4 p.m. and a ticketed, fundraising drag show at 5:30 p.m.
Rev. Heather Tolleson, the lead pastor at the church and a founding board member of Katy Pride, said the upcoming events are being supported by Pride organizations in The Woodlands and Galveston. She also said a range of businesses are expected to participate as vendors during the daytime celebration on Oct. 14, when some local elected officials also are expected to be in attendance.
"We've honestly had a great response," Tolleson said. "People are very excited about Katy Pride."
Rose said event organizers also are preparing for potential backlash or protests from their historically conservative community. There were multiple incidents earlier this year in which Pride flags were stolen from the outside of First Christian Church Katy.
So security measures will be in place, Rose said.
"We are keeping safety top of mind for everyone who is there," she said. "My hope is it's able to stay all behind the scenes and no one (in attendance) knows the difference."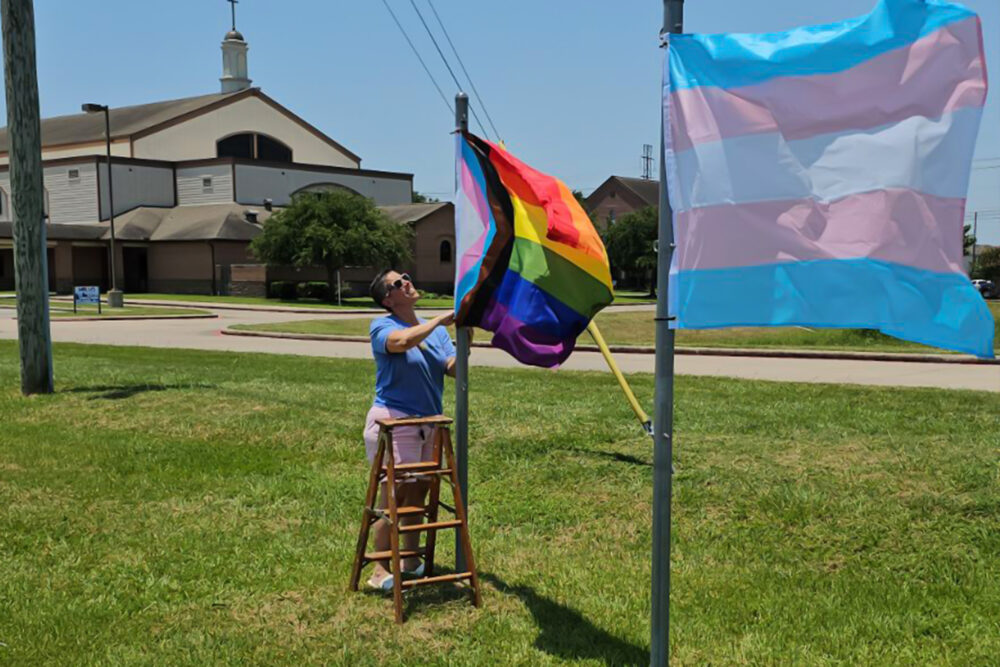 The daytime celebration on Oct. 14 will include live music and entertainment, food trucks, a bounce house for kids and a pumpkin patch, according to Katy Pride.
The kickoff party at Postino Cinco Ranch on Oct. 12 is open to all ages, although alcoholic beverages will be served only to those age 21 and older. Tickets are limited, cost $25, and can be purchased online at katypride.org.
For the after-party on Oct. 14 at the church, tickets are $25 for general admission, $40 for a VIP experience and can be purchased at fcckaty.org/drag. That event will serve as a fundraiser for the church's "The Transparent Closet," which is a free, boutique-style clothing outlet for teens and young adults who are exploring their gender identity and seeking a safe place to shop.
The after-party, titled "Get Wicked with the Queens," will feature drag performances by Kiki Dion Van Wales, Dessie Love-Blake, Vegan Van Cartier and Mon'Terio J. Ross. Whether it is open to all ages, or restricted to those 18 and older, depends on the status of Senate Bill 12, the law recently passed by the Texas Legislature, according to both Rose and Tolleson.
A federal judge in Texas granted a temporary restraining order late last month to prevent the law from taking effect on Sept. 1. It would ban drag performances in the presence of minors.
"We will always comply with the law," Rose said. "We hope we are able to have an all-ages show. Drag is art and we believe everybody should see it."
Rose and Tolleson said they also hope a diverse group of Katy-area residents supports the Katy Pride festivities and participates in them. Rose said the events also are about instilling pride in the Katy community itself, because she wants it to prosper and be a place where all types of residents feel welcome, included and supported.
That has not always been the case, she said, adding that friends of hers over the years moved away because they felt bullied or pressured to behave a certain way.
"Katy Pride will be a fun community event to spread love and joy, but also a time to advocate and really listen to the needs of our community," Rose said. "This is the beginning of something I think will turn into a fabulous tradition for the Katy-West Houston area."