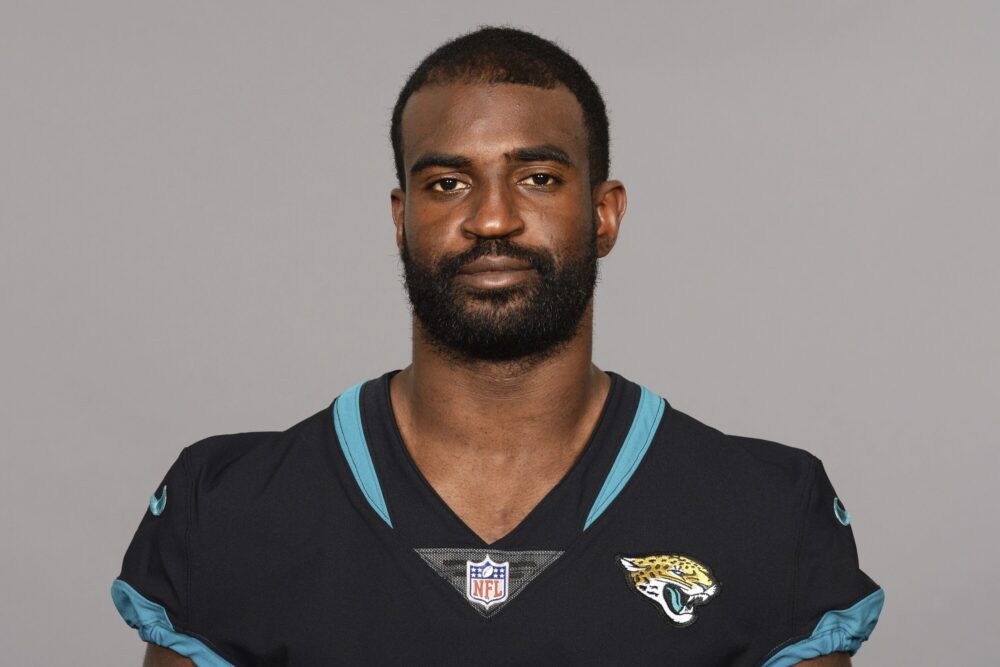 First-round NFL draft pick and former University of Houston football player D.J. Hayden was one of six people killed in an early morning car crash Saturday.
Houston police confirmed two other former University of Houston football players Zachary McMillian and Ralph Oragwu were among those pronounced dead following the fatal crash.
Four people were pronounced dead at the scene, Megan Howard, assistant chief at the Houston Police Department said. Four were transported to the hospital, where two were pronounced dead within hours of arriving.
The collision happened around 2 a.m. Saturday when the driver of a Chrysler 300 traveling eastbound on Pierce Road "very fast" ran a red light, colliding with an Acura traveling south on Fannin Street, Howard said.
The driver of the Chrysler and a homeless man were among those killed. Houston police are conducting an ongoing investigation into the crash.
Born in Houston, Hayden made University of Houston history as an all-conference USA selection and went on to play in the NFL for the Oakland Raiders, Detroit Lions and Jacksonville Jaguars.
He died just 11 years after surviving and later recovering from a near-death heart injury after colliding with another teammate during practice, according to AP.
"The entire University of Houston community is heartbroken over the tragic passing of former Football student-athletes D.J. Hayden, Zachary McMillian and Ralph Oragwu earlier today, and our thoughts and prayers remain with Jeffery Lewis in his recovery ahead," the University of Houston said in a statement Saturday.
"We extend our deepest condolences to their families, friends, and loved ones, as we collectively mourn the loss of three individuals who made an indelible impact on each life they touched. While their combined talents provided Houston Football some of its most unforgettable moments, their unique legacies will best be remembered for the way they loved their teammates, supported their communities and defied the odds."
In a social media post Saturday, Las Vegas Raiders said they are mourning the loss of Hayden.
"D.J.'s courage, perseverance, and dedication to his teammates will be fondly remembered by everyone who knew him," according to that post. "The prayers of the entire Raider Nation are with D.J.'s loved ones at this time."