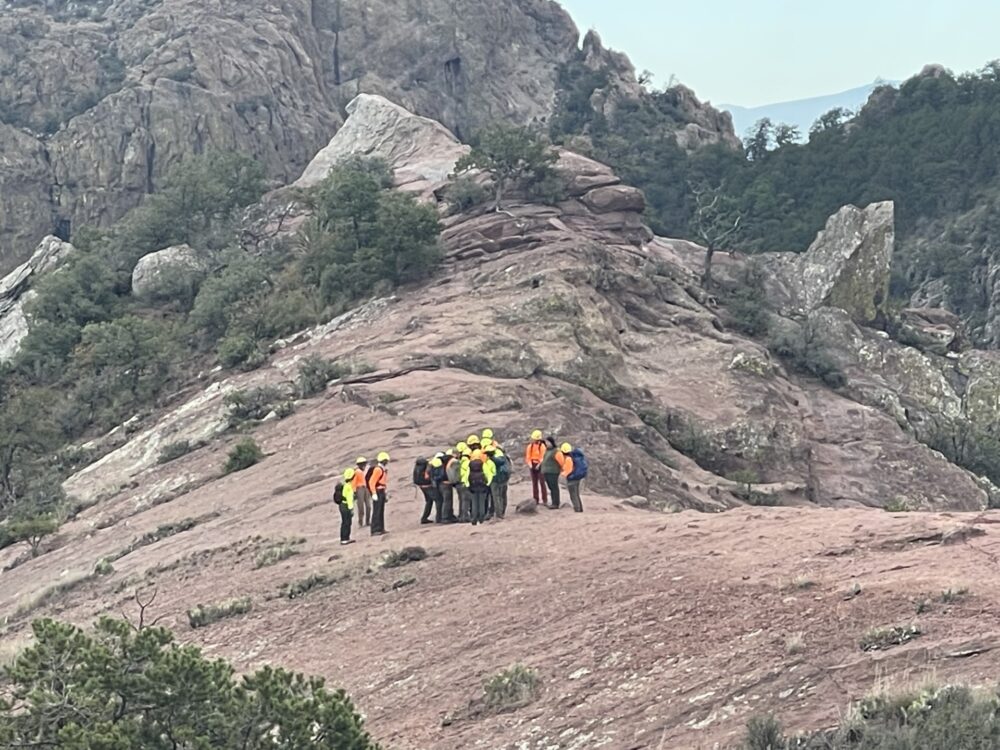 A Houston woman who had been considered missing for more than a week while on a trip to Big Bend National Park was found alive Friday and transported to a hospital in Odessa, according to a park ranger.
National, state and local authorities in the Big Bend region had been combing the rugged Chisos Mountains in search of Christy Perry, 25, since Wednesday, according to news releases from the National Park Service, which said she had been reported missing by her family after she did not return home as scheduled.
Tom VandenBerg, the chief of interpretation and visitor services for Big Bend National Park, said Perry was at the park by herself and likely became lost and disoriented and possibly encountered inclement weather while hiking the Lost Mine Trail on Nov. 9. She was found in a valley near the top of the trail that is "really far out of sight, almost impossible to get to for anybody," VandenBerg said.
"She was conscious. She was speaking. She was able to walk a little bit when we found her," he said. "But she'd been wet and cold for a week. So she's been taken to the hospital there in Odessa for further treatment."
Before she was found, the National Park Service said Perry's last known location was the beginning of the Lost Mine Trail, where her rental car was found. She had picked up the vehicle Nov. 8 in Midland and arrived at the park Nov. 9, but did not show up for her reservation that night in the Chisos Basin Campground, the park service said.
"I think she didn't really know where she was," VandenBerg said. "I don't know all the details and exactly what she was doing. She found a place where there was some water, which was a big deal. There's rarely water there. It just so happened that it had rained, so there was some water. But she was not prepared for eight days out in the mountains."
National Park Service employees, U.S. Border Patrol agents, Texas Game Wardens and the Los Diablos fire crew were among those that conducted ground and aerial searches for Perry, who was described as 5-foot-2 and 100 pounds with brown hair, brown eyes and a fair complexion.
The Lost Mine Trail, which is nearly 5 miles round trip, was closed during the search. The park service said it's a popular hiking trail that "climbs steeply through the woodlands of the Chisos Mountains and offers magnificent views of the rugged mountains and deserts of Big Bend and Mexico."
VandenBerg called it a "gift" that Perry was found alive.
"We're all just really overjoyed at the outcome here," he said. "It was a lot of work for a lot of people the last few days, everyone from every division in the park and all of our partners. It's just a real positive outcome, and we're all really happy about it."